Shop
Custom-made stickers, etchings, greeting cards, original artwork, drawings
Lamanites In Hiding- Click image for details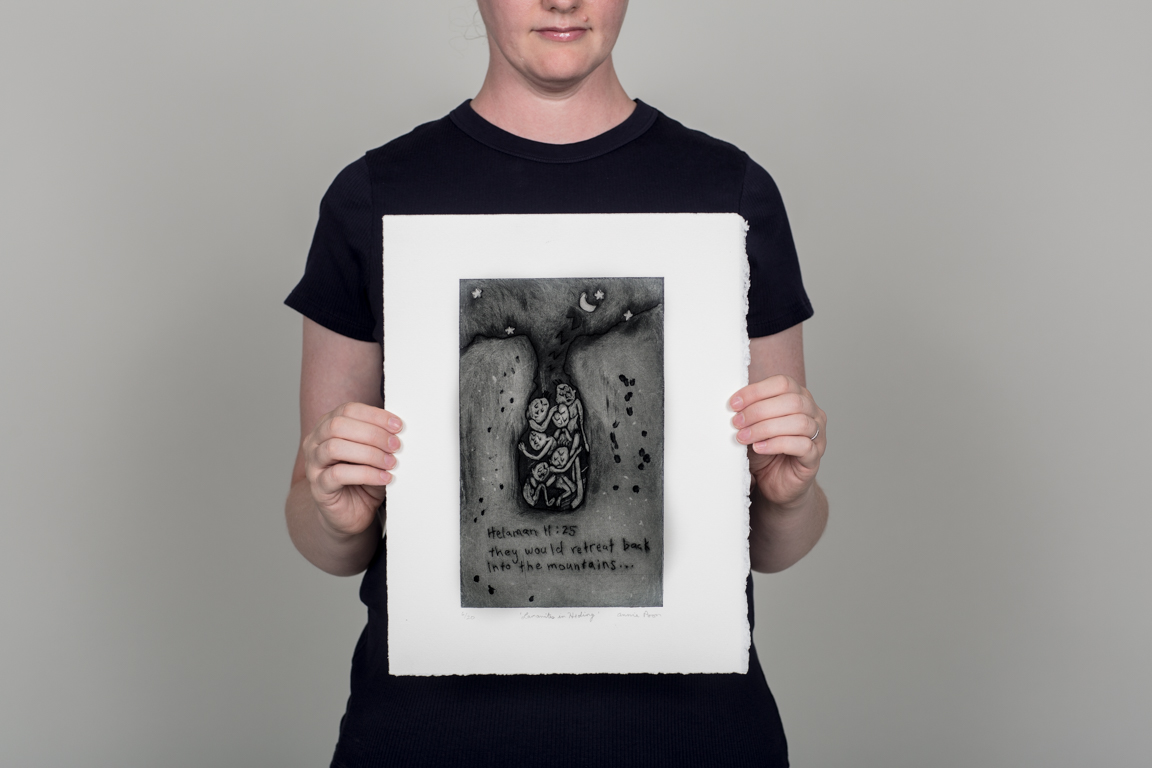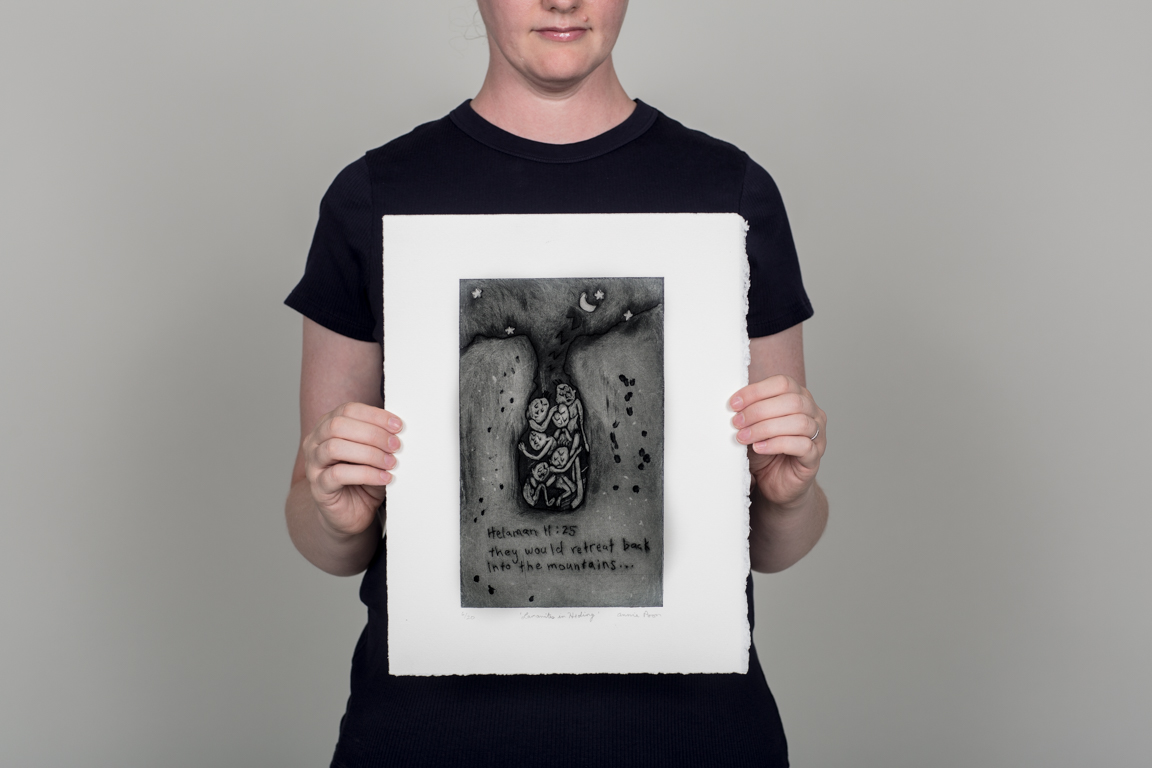 sale
Lamanites In Hiding- Click image for details
Please click for larger view.
Helaman 11:25
And they did commit murder and plunder; and then they would retreat back into the mountains, and into the wilderness and secret places, hiding themselves that they could not be discovered, receiving daily an addition to their numbers…
I usually imagine the Gadianton Robbers as being bulky, balding thugs. But here I made them weak in stature as a result of their sins. They doze, squeezed into a pore of the earth's surface much like hairs in the human body. The polka dots on the rocks echo the starry night sky.
The original is a handmade etching. It was created at the Lower East Side Print Shop. The plate was created by etching the lines into a styrene plate. The plate was then inked by hand with an intricate process and painted in reverse with q-tips, then run through a printing press to create a this one of a kind image. This is a 'monoprint' because of the extensive and unique hand-painting of the inked surface.
This image was printed in an edition of 8. Only numbers 7 and 8 are still available as well as the artist's proofs from my personal collection.
*Note: an artist's proof has the same or greater value than the prints in an edition. When the prints in the edition are sold out, the value of the proof increases above the value of the print in the edition because of scarcity. The proof may vary slightly from the edition in that it was made in most cases before the items in the edition were finalized and is part of the artist's personal collection. The proof may show some of the artist's process with varying paper, inking, or otherwise re-working of the plate.
Reproductions are giclee prints.
The size is 11x14"
Comes to you beautifully wrapped!
These prints are a part of a series of 50 etchings from the Book of Mormon. Not all of the images are available in this shop at this time. To view full pdf of all 50 images please contact me at: anniebenacpoon at gmail.com.
Three out of the five complete sets of 50 prints are also available.