Shop
Custom-made stickers, etchings, greeting cards, original artwork, drawings
Baptism- Click image for details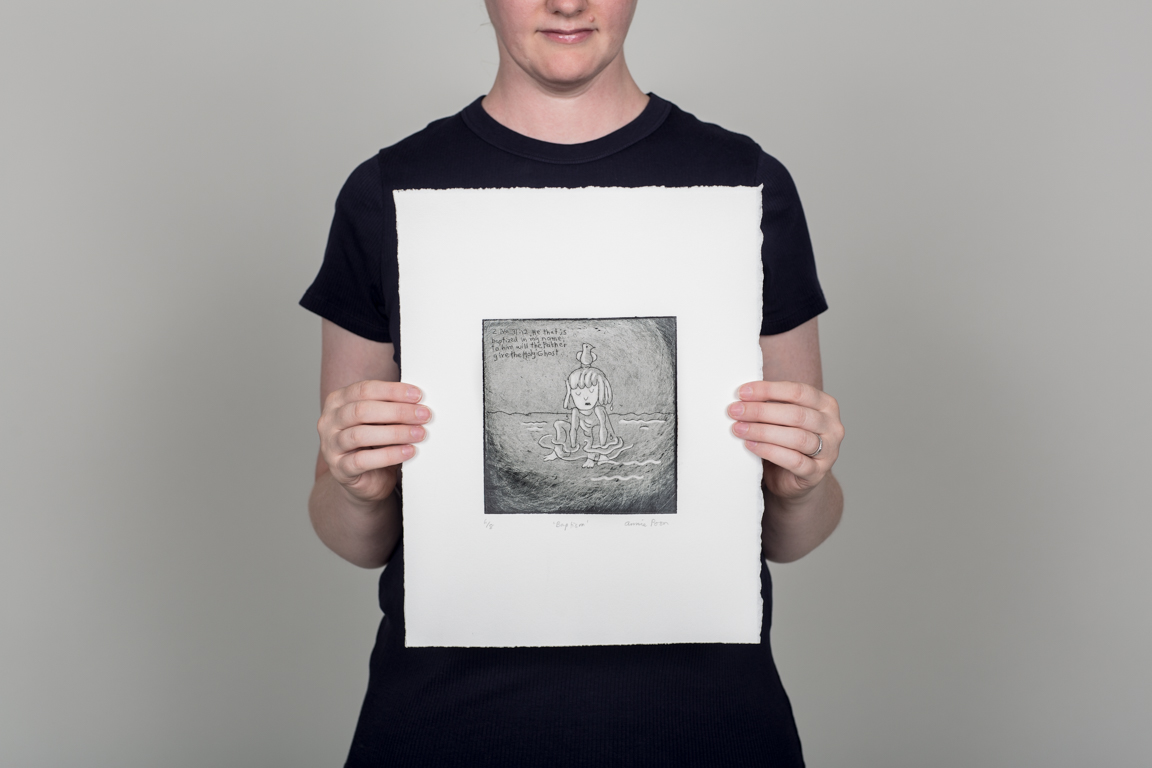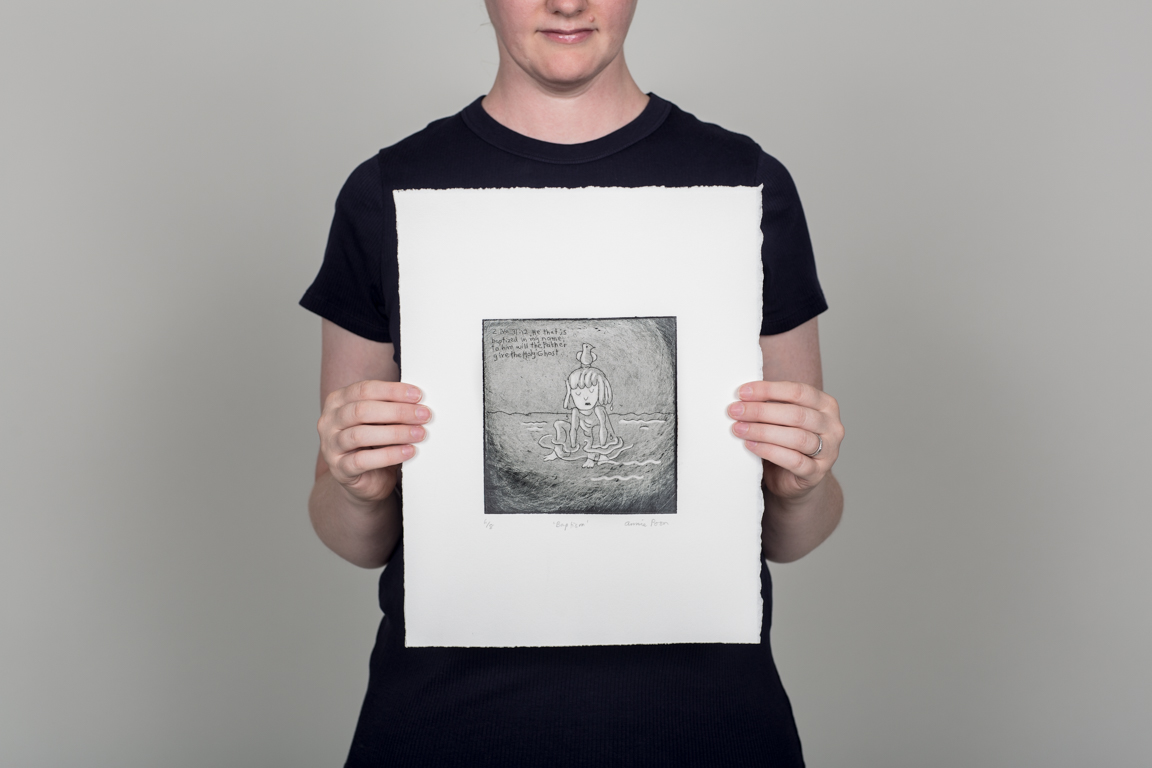 Baptism- Click image for details
Please click for larger view.
2 Nephi 31:12
… The voice of the Son came unto me, saying: He that is baptized in my name, to him will the Father give the Holy Ghost, like unto me; wherefore, follow me, and do the things which ye have seen me do.
It was difficult to conceptualize a new image of baptism. Throughout this series I tried to take a familiar image, close my eyes, and apply the verse to myself for a more personal interpretation. For this verse I thought 'How does baptism feel to ME?' Her eyes are closed because she is deep in thought.
I have left a dark halo around the edges of most of my etchings. This 'vignetting' is a filmmaking technique to help audiences focus on the subject. However for me it is an enduring metaphor for the darkness that tries to creep into the corners of our lives, hoping to overtake us. Even in our best times, we must always resist this steady encroachment of sin and death. The center shines bright- the darkness will never fully overtake me.
The original artwork is a handmade etching. It was created at the Lower East Side Print Shop. The plate was created by etching the lines into a copper plate. The plate was then soaked in an acid bath, inked by hand, and run through a printing press to create a this one of a kind image. This etching is a monoprint because it involves custom wiping to achieve the vignette and q-tip reverse painting to achieve the water ripples and highlights. (see below for video demonstration). Each image varies slightly.
The original image was printed as part of an edition of 8.
Artist proofs on two paper sizes and reproductions are available.
*Note: an artist's proof has the same or greater value than the prints in an edition. When the prints in the edition are sold out, the value of the proof increases above the value of the print in the edition because of scarcity. The proof may vary slightly from the edition in that it was made in most cases before the items in the edition were finalized and is part of the artist's personal collection. The proof may show some of the artist's process with varying paper, inking, or otherwise re-working of the plate.
Comes to you beautifully wrapped!
These prints are a part of a series of 50 etchings from the Book of Mormon. Not all of the images are available in this shop at this time. To view full pdf of all 50 images please contact me at: anniebenacpoon at gmail.com. Three out of the five complete sets of 50 prints are also available.