Shop
Custom-made stickers, etchings, greeting cards, original artwork, drawings
Fire and Brimstone- Click image for details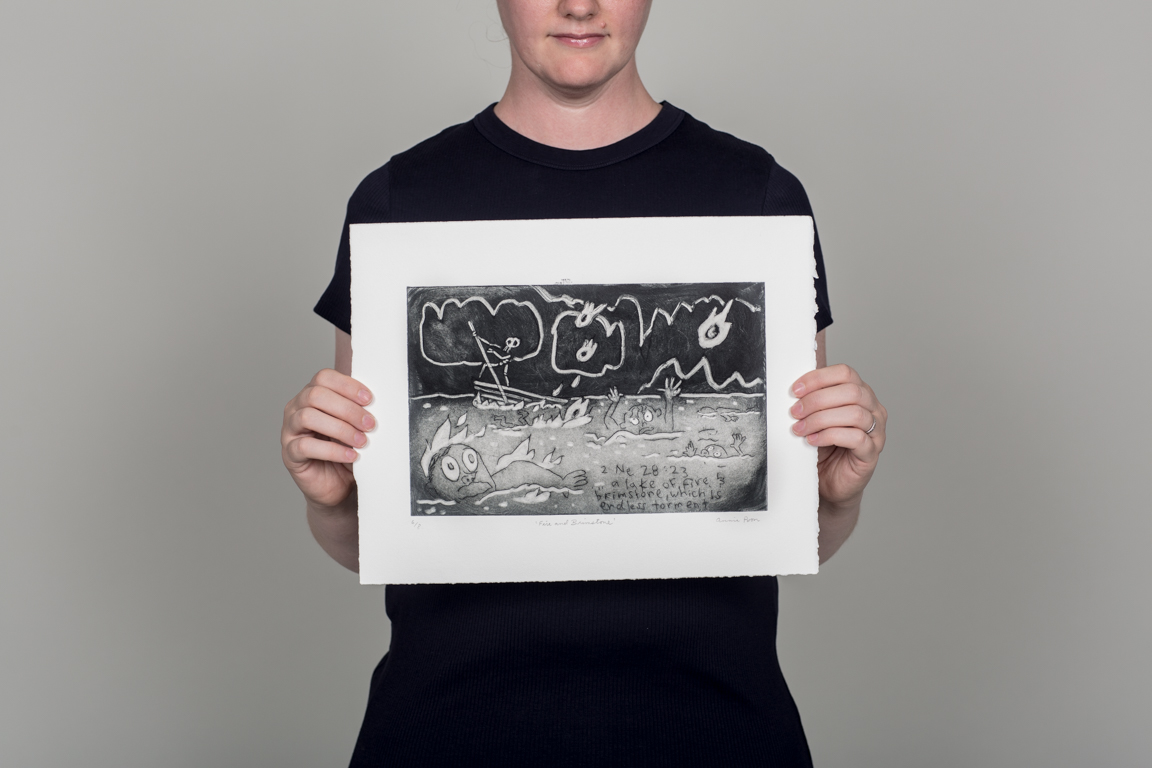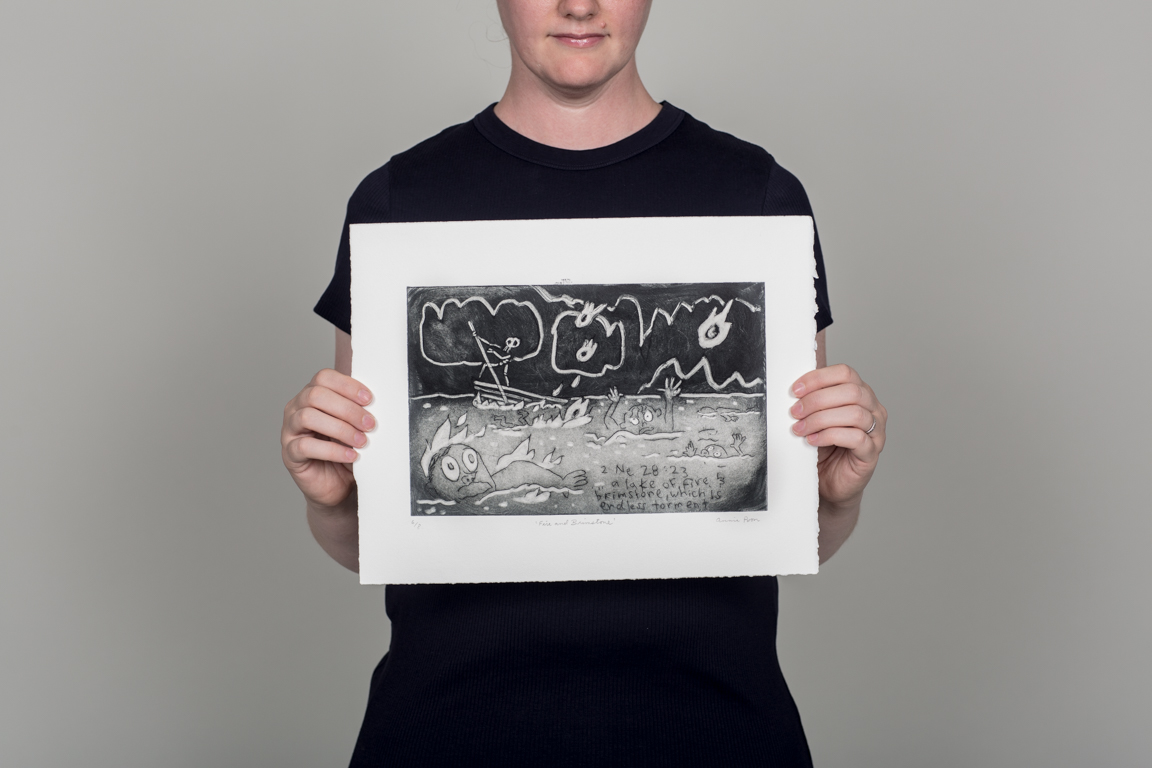 sale
Fire and Brimstone- Click image for details
Please click for a larger image.
2 Nephi 28:23
Yea, they are grasped with death, and hell; and death, and hell, and the devil, and all that have been seized therewith must stand before the throne of God, and be judged according to their works, from whence they must go into the place prepared for them, even a lake of fire and brimstone, which is endless torment.
If a hell like this truly exists, I don't expect that many people will go there. I believe the Lord is so merciful that he will give each of us more than we deserve. Because of this view, I felt comfortable making a parody of the versions of hell that I have seen painted on frescoes in Italy. The looks on these characters' faces are inspired by the unfortunate children that populate the drawings of Edward Gorey. The figure rowing the boat is the Charon, keeper of the way to the underworld in Greek mythology. He was said to row the dead across the river Styx to reach to their permanent home below.
The original is a handmade etching. It was created at the Lower East Side Print Shop. The plate was created by etching the lines into a styrene plate. The plate was inked by hand, then painted in reverse with q-tips to create a 'monoprint'. It was then run through a printing press to create a this one of a kind image.
Printed on Rives BFK 280 gsm. Paper size is 14x11".
This image was made in an edition of 8. Available to you are numbers 7 and 8 as well as my only artist's proof from my personal collection. *Note: an artist's proof has the same or greater value than the prints in an edition. When the prints in the edition are sold out, the value of the proof increases above the value of the print in the edition because of scarcity. The proof may vary slightly from the edition in that it was made in most cases before the items in the edition were finalized and is part of the artist's personal collection. The proof may show some of the artist's process with varying paper, inking, or otherwise re-working of the plate.
Comes to you beautifully wrapped!
These prints are a part of a series of 50 etchings from the Book of Mormon. Not all of the images are available in this shop at this time. To view full pdf of all 50 images please contact me at: anniebenacpoon at gmail.com.
Three out of the five complete sets of 50 prints are also available.